9 June 2006
So here our some pics of the animal side of our family. 
Stinky the Cat . . . she's so civilized, isn't she?
And our newest additions, Arnold the Goat and Fiona the (Giant) Sheep: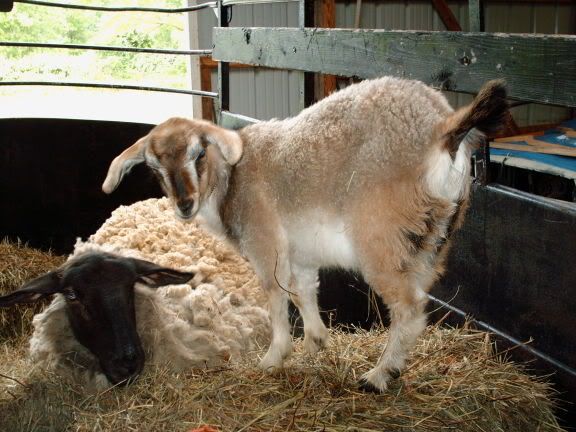 And Rylie looking in on Lola, the fainting goat mama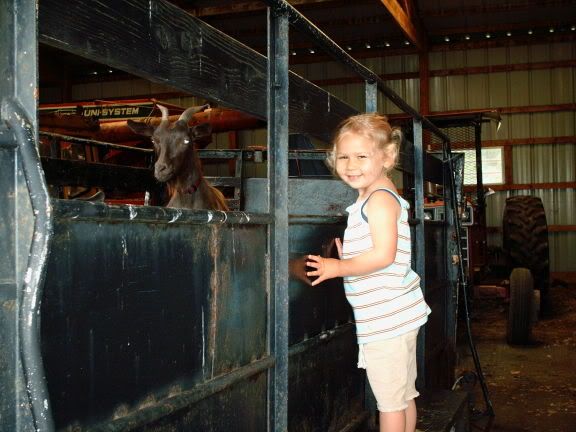 I should have mentioned that when I started this blog; I love animals and will probably be posting a lot about them. 
jessy @ 17:30 | comments(0) | Permanent link