21 January 2008
My dad passed away when I was 14, and although losing him was hard for my mom and I, we were infinitely better off than we could have been because he had an excellent life insurance policy.  The money we received from his insurance paid for my first new car, my college education, a good portion of The Wedding That Wasn't, and my clothing store, Riot.  It also allowed for my mom to work only part-time for the rest of her life, and to avoid worrying about money, for the most part.  Absolutely, we would have rather had my dad around, but it was comforting to know that at least one thing was taken care of.
After my own kids were born, my partner made sure to get a life insurance policy that would cover the cost of our house, plus other expenses, if he were to die unexpectedly.  He actually has two policies, since he is covered at work as well as privately.  We joke sometimes that we would be better off if he died -- at least from a financial perspective.  I could sell the house, move wherever I wanted, quit work, and homeschool my kids without a second thought.  As far as family financial protection goes, you can't beat a good term life insurance policy!  It's the other areas in which we would suffer without him.
Lately, though, I've been thinking about life insurance for myself.  Even though I only work part-time, I am a full-time mom.  If something happened to me, it would be an emotional hit for my family, but it would also hurt financially for Mike to put the kids in daycare.  My small income also matters; it pays for things like groceries, entertainment, and extras, and I would never want my children to go without, especially not if they've already lost me.  It hurts to think of that.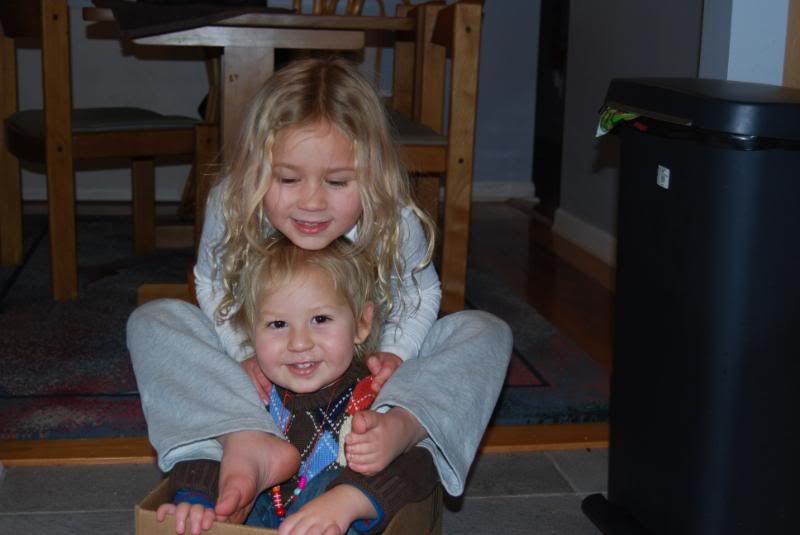 When we get our tax refund this year, I think it will be time to invest in a plan for me.  I have been looking through an insurance directory trying to find a good deal.  Being young and in good health, that shouldn't be hard to find.            
jessy @ 10:35 | comments(1) | Permanent link